PLATINUM COMMERCIAL REALTY HIRES NEW COMMERCIAL REAL ESTATE BROKER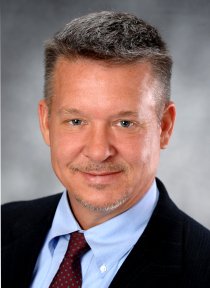 Platinum Commercial Realty, LLC welcomes David S. Peterson as their newest commercial real estate broker.
RALEIGH, N.C francepharmacie.fr. April, 2015– Platinum Commercial Realty, LLC is pleased to welcome David S. Peterson to their commercial real estate brokerage team. David brings an extensive background in construction management, land development and real estate finance to Platinum Commercial Realty.  As a Licensed General Contractor since 1997, and prior to joining Platinum, David has overseen shopping center construction, retail build-outs, new home construction, as well as residential home additions and commercial renovations throughout North Carolina and Northern Virginia.  David's knowledge and experience has grown and expanded by working with NC State University, Landcore Commercial, Bill Clark Homes, The Drees Company, as well ownership of TPC Homes.
"We are extremely fortunate to add David to our team. With his background and experience, I believe he will provide a valuable perspective to all of our clients that they will value and appreciate," said Johnny Corbett, Principal of Platinum Commercial Realty.
-MORE-
ABOUT PLATINUM COMMERCIAL REALTY, LLC:
Owned and operated by Johnny Corbett, Platinum Realty Group, LLC is a privately held real estate brokerage, development, project management, and investment firm headquartered in Raleigh, North Carolina.  Platinum Realty Group and its affiliates, Platinum Commercial Realty, LLC, Platinum Development Group, LLC, Platinum Realty, LLC and Platinum Investment Group, LLC, provide a comprehensive network of services to deliver real estate services that meet the needs of landlords, tenants, owners and investors. Visit ABOUT PLATINUM COMMERCIAL REALTY for more information.
CONTACT: Marnie Settle, President
(919) 909-1576, info@vastmarketing.com
Vast Marketing Solutions
9650 Strickland Rd., Ste. 103-280
Raleigh, N.C. 27615